Invisalign Straightening Smiles in Owings Mills
When you hear the word braces, you likely imagine big metal brackets attached to the fronts of teeth and shiny wires running through them. In fact, this image keeps many patients from taking the steps necessary to straighten their smiles. At Dolfield Dental of Owings Mills, we have a more cosmetic alternative to traditional metal bracket and wire braces – Invisalign orthodontics. This alignment tray orthodontic system allows patients to achieve perfectly aligned smiles without spending months or years with a mouthful of metal brackets and wires. Whether you've been putting off orthodontic care because you're worried about your appearance or you just don't have the time for frequent orthodontist appointments, Invisalign may be just what you're looking for. If you're ready to find out more about clear braces, call to schedule a treatment consultation in our state-of-the-art Owings Mills dental office today. Our skilled cosmetic dentist will examine your smile and help you create a plan to achieve a straight, healthy, beautiful smile.
How Invisalign works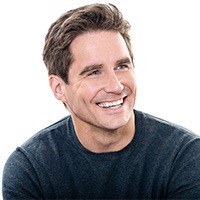 Traditional braces shift teeth using wires to place pressure on brackets that are affixed to the fronts of teeth. Invisalign uses a series of clear, plastic alignment trays to move teeth into their ideal position. Each set of aligners represents your smile one step closer to the desired end result. You'll simply wear the alignment trays for two weeks. Then, exchange them for the next set in the series. After about 12 months of treatment, patients have flawlessly aligned teeth, and all anyone will ever see is a beautiful smile.
Benefits of Invisalign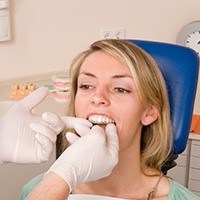 No orthodontic treatment is right for every patient, but for those who do decide Invisalign is right for them, there are numerous benefits, including:
Look and feel great throughout treatment
Save time with fewer, shorter office visits during treatment
Reduce overall treatment times with plans that typically last eight to eighteen months
Improve comfort with smooth Invisalign trays that avoid soft tissue irritation
No hassle of changing your diet or oral hygiene routine
Cost of Invisalign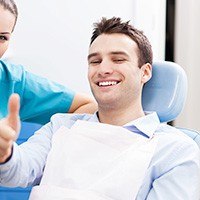 The cost of Invisalign treatments varies dramatically from patient to patient based on the extent of your misalignment, number of aligners used, and overall length of treatment time. Most Invisalign plans are comparable in price to treatments using traditional braces, and many dental insurance providers now offer the same percentage of coverage for Invisalign that they provide for traditional orthodontic options. That means you won't worry about paying more out of pocket for this cosmetically superior orthodontic solution.
Who should consider Invisalign?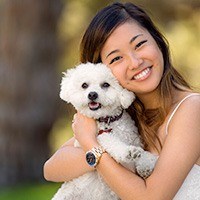 Invisalign offers straighter smiles for more patients than ever before even those with serious alignment concerns like over, under, and crossbite. Invisalign is a great option for many patients, including those who:
Don't have time for frequent orthodontist appointments
Want to maintain a professional image during their treatment
Have allergies or sensitivities to metal
Have sensitive teeth, gums, and oral structures