Meet Our Skilled Dental Team
Whether you're waiting at the front desk or getting settled into a treatment chair, a dentist's team can definitely set the tone for each patient's overall experience – and we're happy to have a great one here at Dolfield Dental of Owings Mills! Our staff members are very kind, highly knowledgeable, and always wearing smiles. They look forward to getting to know you and helping you have a wonderful time whenever you're here.
Melissa, Scheduling Coordinator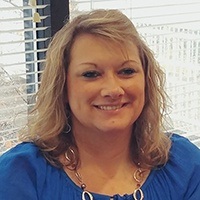 Hello. My name is Melissa. I am the Scheduling Coordinator at Dolfield Dental of Owings Mills. I will greet you as you enter our office. I have been in the dental profession for over 14 years. I have worked as a dental assistant and a business team member. I am x-ray and CPR certified. I also attended the Career Development Institute Graduate School and received my certificate in Business Computer Skills. I enjoy assisting our patients in understanding the recommended treatment and helping them balance busy life schedules with appointments.
In my spare time, you will find me riding my Harley with my husband and close friends and spending time with my family.
Imelda (Mel), Q.D.A.
My name is Imelda (Mel). I was born and educated in the Philippines and I am now a Qualified Dental Assistant (Q.D.A.) at Dolfield Dental of Owings Mills. I received my dental education in 2011 at Medix School (now Fortis Institute) in Towson, Maryland. I began my dental career here at Dolfield Dental and look forward to many more years to come. I am currently holding certifications in Dental Radiology, Expanded Functions General Dentistry Assistant, and Basic Life Support / C.P.R.
In my spare time, I enjoy gardening, reading, and spending time with my family.
We work very hard as dental assistance here at Dolfield Dental of Owings Mills to keep each patient comfortable. I enjoy meeting all our patients and helping them to work towards their dental health goals.
Heather, R.D.H.
Heather graduated from Baltimore City Community College with an Associate in Applied Science Degree.
Heather enjoys the opportunity to provide high-quality care to patients and educate them on the importance of maintaining good oral health. She is committed to make hygiene appointments a positive and comfortable experience. In her spare time, Heather enjoys spending time with her family and traveling.
Nancy
Dr. Nancy Goldberg grew up in Bethesda, Maryland. She attended Brandeis University where she graduated Magna Cum Laude with a Bachelor's degree in Psychology. She then received her Master's degree in Industrial and Organizational Psychology from New York University. Dr. Goldberg obtained her DDS at the University of Maryland School of Dentistry, where she was a Comprehensive Care Clerk and a member of the Gorgas Odontological Honor Society. Following graduation, she was Chief Resident in the Advanced Education in General Dentistry program at the University of Maryland.
During her professional career, Dr. Goldberg has emphasized the strong connection between oral health and systemic health. She is committed to helping patients achieve or maintain a healthy mouth and beautiful smile. She performs a variety of periodontal therapy for patients of all ages, including prophies, scaling and root planing, and in-depth oral hygiene counseling and education.
Dr. Goldberg has been married to her husband Al for almost 30 years. She has two wonderful kids, a son, and a daughter. In her spare time, she enjoys traveling, hiking, baking, and spending time with her family.