Emergency Dentist — Owings Mills, MD
Fast Dental Care When You Need It Most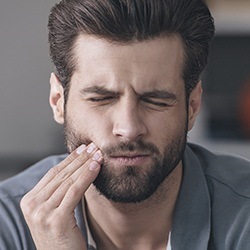 Dental emergencies can happen in an instant in the form of a sudden injury, or they may develop gradually over time until the pain you're experiencing is unbearable. Whatever the situation is, the last thing someone wants to hear when they or their loved one are in pain is that their chosen dentist can't see them for weeks. At Dolfield Dental of Owings Mills, Dr. Jacob Milner makes every effort to not only see patients on the same day as their initial call but also relieve their pain as soon as possible. Please don't hesitate to see an emergency dentist and contact us if you're in Owings Mills, MD or a surrounding area! You can count on us for fast dental care when you need it most.
Why Choose Dolfield Dental of Owings Mills for Emergency Dental Care?
#1 Dentist with Years of Experience & Advanced Training
#2 Same-Day Appointments for Emergency Patients
#3 Dental Insurance Welcome & Flexible Financing Available
What to Do in a Dental Emergency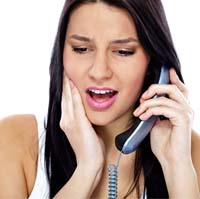 Step 1: Call our office right away! Call us as soon as you can so we can schedule a same-day appointment for you. One of our experienced team members will also walk you through basic first-aid for handling your situation until you can reach us.
Step 2: See Dr. Milner for an exam. As soon as you arrive, your Owings Mills emergency dentist Dr. Milner will see you for an examination, where he'll evaluate your situation and treat any serious pain you may be feeling. Then, he'll fully explain all your treatment options to you and work with you to create a custom treatment plan.
Step 3: Get the fast, professional care you need: Once a treatment plan has been made, whether you need a filling, root canal, tooth extraction, or something else entirely, we'll get to work right away to repair your smile.
The Most Common Dental Emergencies
Sometimes it's easy to tell that you need to see an emergency dentist right away, like if you knock out or break a tooth. However, not all dental emergencies are easy to identify, such as dental infections or advanced gum disease that cause toothaches or tooth sensitivity. A good rule to go by is if your tooth is damaged, in pain, knocked-out, or if you're experiencing any other sort of discomfort, you should call us right away. We'll be happy to help you assess your situation over the phone so you can get the help you need. In the meantime, we've gathered some important information about the most common dental emergencies we treat here at Dolfield Dental.