Emergency Dentist — Owings Mills, MD
Fast Dental Care When You Need It Most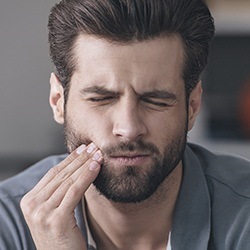 Dental emergencies can happen in an instant in the form of a sudden injury, or they may develop gradually over time until the pain you're experiencing is unbearable. Whatever the situation is, the last thing someone wants to hear when they or their loved one are in pain is that their chosen dentist can't see them for weeks. At Dolfield Dental of Owings Mills, Dr. Jacob Milner makes every effort to not only see patients on the same day as their initial call but also relieve their pain as soon as possible. Please don't hesitate to see an emergency dentist and contact us if you're in Owings Mills, MD or a surrounding area! You can count on us for fast dental care when you need it most.
Why Choose Dolfield Dental of Owings Mills for Emergency Dental Care?
#1 Dentist with Years of Experience & Advanced Training
#2 Same-Day Appointments for Emergency Patients
#3 Dental Insurance Welcome & Flexible Financing Available
What to Do in a Dental Emergency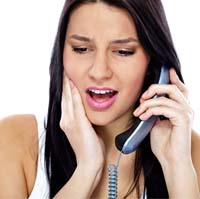 Step 1: Call our office right away! Call us as soon as you can so we can schedule a same-day appointment for you. One of our experienced team members will also walk you through basic first-aid for handling your situation until you can reach us.
Step 2: See Dr. Milner for an exam. As soon as you arrive, your Owings Mills emergency dentist Dr. Milner will see you for an examination, where he'll evaluate your situation and treat any serious pain you may be feeling. Then, he'll fully explain all your treatment options to you and work with you to create a custom treatment plan.
Step 3: Get the fast, professional care you need: Once a treatment plan has been made, whether you need a filling, root canal, tooth extraction, or something else entirely, we'll get to work right away to repair your smile.
The Most Common Dental Emergencies
Sometimes it's easy to tell that you need to see an emergency dentist right away, like if you knock out or break a tooth. However, not all dental emergencies are easy to identify, such as dental infections or advanced gum disease that cause toothaches or tooth sensitivity. A good rule to go by is if your tooth is damaged, in pain, knocked-out, or if you're experiencing any other sort of discomfort, you should call us right away. We'll be happy to help you assess your situation over the phone so you can get the help you need. In the meantime, we've gathered some important information about the most common dental emergencies we treat here at Dolfield Dental.
Keys to Preventing Dental Emergencies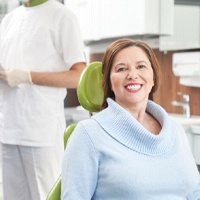 To prevent dental emergencies in Owing Mills, you need to adhere to the tips and advice your dentist provides. Maintaining a healthy smile is key to enjoying beautiful teeth and gums for a lifetime, so if you want to avoid the cost of an emergency dental visit, make sure to review the following guidelines to help keep your smile in tip-top shape.
Keep Your Regular Dental Appointments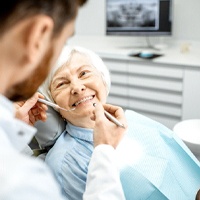 Your six-month dental checkups and cleanings are essential. Allowing your dentist to check for infection, decay, and damage as well as remove hardened plaque and tartar ensures the health and future of your smile. By agreeing to keep these appointments, you are committing to being proactive about your oral health and working to avoid many of the common problems that lead to tooth decay, gum disease, and other forms of tooth pain.
Keep Brushing and Flossing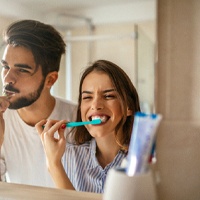 Brushing twice a day for two minutes with fluoride toothpaste, flossing at least once before going to bed, and rinsing with an ADA-approved mouthwash can help to keep your smile healthy in between dentist appointments. By establishing a morning and nighttime routine, you can better protect your teeth and gums from harmful bacteria and particles that like to wreak havoc inside the mouth.
Be Mindful What You Eat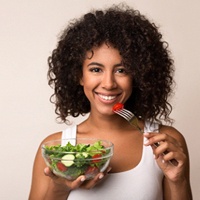 The foods you eat can positively or negatively affect your mouth and body. This is why you should plan to only eat sugars and starches in moderation. Swapping these treats out for healthier alternatives will have a lasting impact on your teeth and gums. Salads full of leafy greens, vegetables, and nuts are far better than a bag of potato chips or pizza. The same can be said for eating fresh fruits and low-fat dairy as opposed to cookies and candies. Minimize your risk for toothaches, infections, and other oral health issues by sticking to healthier food options.
Wear a Mouthguard to Protect Your Teeth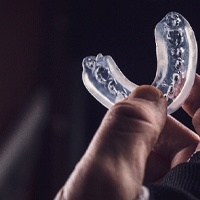 Another way to stay out of your emergency dental office in Owing Mills is to wear proper mouth protection while playing sports or when going to sleep. If you enjoy a friendly game of football or just want to go for a run, a customized mouthguard can absorb any unwanted pressure should you accidentally take a tumble. These oral devices also serve as a protective cushion should you suffer from bruxism (teeth grinding). By keeping the upper and lower arches apart while you sleep, you'll reduce your chances of worn tooth enamel and reduce additional pressure on your jaw joints.
Use Tools to Open Packages, Not Your Teeth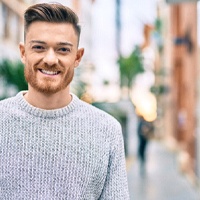 It may be easier to just use your teeth to open up that new package or nearby bottle, but you could put your teeth and gums at risk for serious damage in doing so. Tools like scissors, knives, and bottle openers are designed to take care of this situation, not your teeth. While the enamel may be strong, it's not indestructible, so before you let your teeth do the work, consider the potential damage and cost it would require to fix your smile, and instead, let the tools do the work.