Meet Your Caring Owings Mills Dentist
Jacob Milner, DDS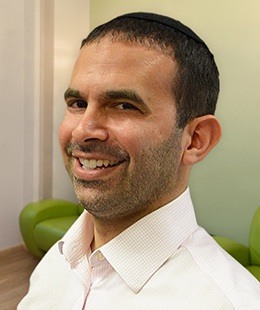 Hello Patients!
It's been a pleasure getting to know each of you. We really appreciate all the thoughtful online reviews we have been receiving from you. Maintaining the quality of care to which you have become accustomed to is extremely important to us. Any and all feedback is greatly appreciated!
Why I Became a Dentist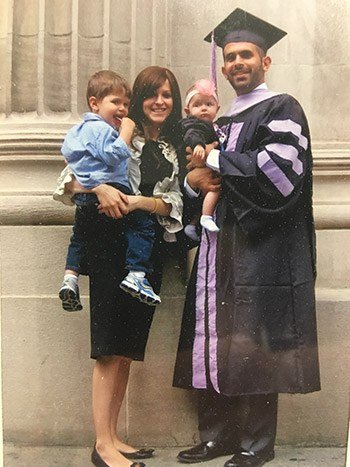 I'd like to give you a little background about me, and why I chose dentistry as my career. It wasn't until I started working as an associate dentist in Hanover that I understood how important catering to all ages truly was. Since I was in college, I knew I wanted to provide dental care that kids and seniors could benefit from. When I interned at Kernan Hospital at the University of Maryland, my work was focused on pediatric dentistry. Following Kernan Hospital, I had the opportunity to work with geriatric patients at Levindale Hospital. Subsequently, during my practice as an associate dentist in Hanover, PA, I learned that I truly enjoy working with patients of all ages and I look forward to bringing the wide range of skills I've acquired to you at Dolfield Dental.
My Life Away from the Dental Practice
I'd also like to tell you about my family. I have four kids: Judah, Kyra, Maya, and Zachy. Judah is 8, Kyra is 7, Maya is 4, and little Zachy's just 2. My wife and I have lived in the Baltimore area for many years. We're currently living in Pikesville and you'll likely see us active in the community. If you're a sports fan, my teams are the Redskins, Orioles, Capitals, Wizards, and Terps. While I used to play a ton of different sports, (my main game is basketball) I stay active mostly by spending time with my family these days. Turns out, my kids are just as active as their father.
Dolfield Dental is a full service practice and offers comprehensive care to all its patients. We provide our patients with general and specialty dentistry services to address their short and long-term dental needs including dental exams, professional cleanings, teeth whitening, disease diagnosis, root canal treatments, crowns, bridges, implant placement, and orthodontics. Our practice utilizes the latest dental technologies and provides compassionate patient care.
We are excited to announce that we will be expanding our hours to include Friday mornings so we can be more accessible to our patients.
For those that I've already met, thank you again for the support you've provided our practice. Creating good relationships is so important to patient care. If we haven't spoken, I hope I get the chance to thank you for choosing us as your provider for all your dental needs.
Please follow us and our office makeover on Facebook. We look forward to serving you soon!
Best Regards,
Dr. Jacob Milner