Dental Implants – Owings Mills, MD
A Long-Lasting Tooth Replacement Solution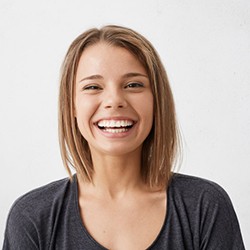 Having a full set of healthy and strong teeth is essential to many aspects of everyday life, including eating, speaking, and feeling self-confident. When one or more of your pearly whites is lost, we strongly recommend visiting Dolfield Dental of Owings Mills and working with Dr. Jacob Milner towards a replacement as soon as possible.
Dental implants are our top recommended service because of their countless valuable benefits. Once they're in place within your smile, they'll be virtually indistinguishable when compared to your natural teeth! Contact us today to schedule a consultation with Dr. Milner if you have any questions about dental implants in Owings Mills.
Why Choose Dolfield Dental of Owings Mills for Dental Implants?
Dental Implants Placed & Restored in One Location
Fellow of the Prestigious Implant Pathway
Insurance Welcomed & In-House Financing Offered
What Are Dental Implants?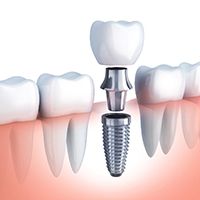 A dental implant is a small titanium cylinder that is surgically placed under your gumline to recreate the root structure of a missing tooth. Due to titanium's biocompatible properties, the implant post naturally merges with your jawbone in a months-long process called osseointegration. After osseointegration has occurred, Dr. Milner attaches a metal abutment on top of the implant. This connector piece can then be used to secure a customized dental crown, bridge, or denture, depending on the number of teeth you're missing. In the end, teeth that have been replaced with dental implants are virtually impossible to differentiate from real teeth in look, feel, and function.
The 4-Step Dental Implant Process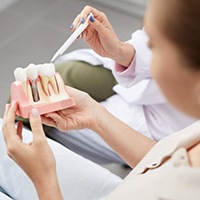 There are four major steps in the dental implant process:
Initial consultation – You'll meet with Dr. Milner to determine your smile goals, evaluate your candidacy for dental implants, and outline your treatment process.
Dental implant placement surgery – Dr. Milner can conveniently perform this procedure in the comfort of our own office.
Osseointegration – Over the next four to six months, the implants will fuse to the surrounding bone and tissues.
Delivery of restorations – After finishing osseointegration, your replacement teeth will be placed atop your implants, completing your smile.
Benefits of Dental Implants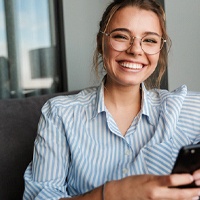 Implants are getting more and more popular; every year, dentists across the country place 5 million new dental implant posts. We highly recommend them to replace any number of teeth; we find that they provide our patients with many benefits that they simply wouldn't receive with other restorations. Below are some of the most outstanding benefits of dental implants; keep them in mind when you're deciding what kind of replacement option you want to make an investment in.
Day-to-Day Benefits
Many denture wearers feel that the limitations of their prosthetics get in the way of fully enjoying their day to day lives. In comparison, dental implants – which look and feel like natural teeth – can offer the following advantages and conveniences:
You'll be able to eat most foods comfortably. The dental implant posts replace the entire tooth structure from the roots up, which gives them better stability and bite force than standard tooth replacements. They enjoy up to 70% of the chewing power of natural teeth – more than enough to enjoy your favorite foods.
Your teeth will stay in place at all times and will be designed to look as natural as possible in your mouth. Many patients find that this improves their confidence in their appearance.
Implant restorations do not slip, so they rarely provide an obstacle for speaking clearly. Traditional denture-wearers might periodically slur their words, but dental implants make it easier to speak.
Dental implants are generally easier to clean than dentures since they can be brushed and flossed normally. You won't have to change your oral care routine, and your oral health may improve thanks to being able to give your mouth more thorough care.
Health Benefits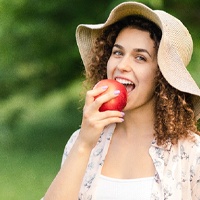 Dental implants improve every day living, but they also tend to have a positive effect on your health as well, with the following advantages being particularly notable:
They give your jawbone the internal support that previously came from the roots of your teeth. Doing so helps stop the bone loss that usually occurs when teeth are missing.
Simply filling in the gap left by a missing tooth is an important health benefit. Teeth tend to drift towards any open space in your mouth, and if they shift too much, they can throw off the balance of your bite and lead to permanent damage.
Dental implants allow for easier maintenance, which makes it easier to avoid the oral health problems that can contribute to systemic problems.
Long-Term Benefits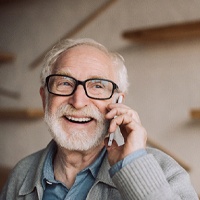 One of the most easily noticeable benefits of dental implants is how long they last compared to regular dental restorations. A standard denture might have to be replaced after about 10 years. A well-cared for dental implant can last 30 years. Many patients never need to have their implant posts replace and simply keep their new teeth for the rest of their lives – a fact that can end up saving you money in the long run and balancing out the initial cost of dental implants.
Who Dental Implants Can Help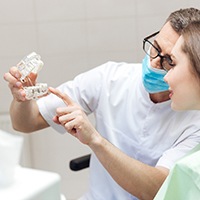 Whether you have a noticeable dental gap from a single missing tooth or want to restore an entire arch of teeth, dental implants in Owings Mills could be the right solution for you. The majority of generally healthy adults qualify for this procedure. Dr. Milner can outline a treatment plan for you based on the extent of your tooth loss.
Missing One Tooth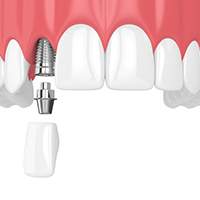 A single implant post paired with an all-ceramic crown is all it takes to effectively restore a missing single tooth. The implant and crown together replace both the visible portion of the tooth as well as the missing root structure.
Missing Multiple Teeth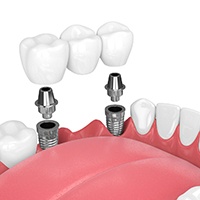 By placing two implants on either side of a multi-tooth gap, we can replace the entire row of missing teeth with a sturdy dental bridge. Unlike traditional bridges, an implant-supported bridge does not rely on nearby healthy teeth to remain in place.
Missing All Teeth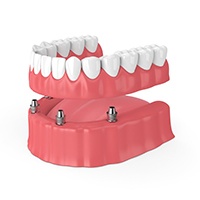 If you've lost a significant number of teeth, dental implants can still be used to great effect for tooth replacement. Our team will likely recommend a custom denture, which can attach over multiple implants at once for durable coverage that's also more cost-effective than restoring each implant individually. These dentures come in two potential forms.
Hybrid dentures are designed to permanently fix in place over implants. They will feel and look just like natural teeth, and only our doctors can remove them from the mouth.
Overdentures are a good choice for patients who have become used to the convenient, removable nature of traditional dentures. The patient will be able to remove their prosthetic whenever they want while also still being able to reap the health and stability-based benefits of placed implants.
Missing All Teeth with Low Jawbone Density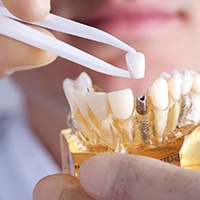 Traditional dental implants require that patients have a certain amount of healthy jawbone structure so that they can be placed successfully. If you've been turned away because you don't meet these guidelines, consider investing in mini dental implants as a worthwhile alternative! This style of implant is extremely small and thin, and it can fit into very narrow spaces. The surgical process is also much quicker and less invasive, with virtually no recovery period required. Dr. Milner, an experienced implant dentist in Owings Mills, looks forward to helping you discover many more valuable benefits with this transformative tooth replacement solution.
Learn More About Mini Dental Implants
Understanding the Cost of Dental Implants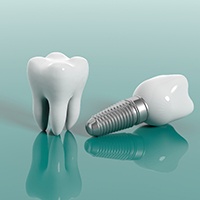 Since every smile is unique, the cost of dental implant treatment varies from patient to patient. Generally speaking, procedures that require multiple implants usually cost more than replacing a single missing tooth. Preliminary procedures such as gum disease treatment or bone grafting can also contribute to the overall cost of getting dental implants. However, it's important to remember that dental implants can last for decades with proper care. Their durability, along with the range of other benefits mentioned above, make dental implants in Owings Mills a worthwhile tooth replacement solution.