Preventive Dentistry in Owings Mills Helps You Enjoy Lifelong Oral Health
Being able to enjoy a healthy, happy smile isn't a just a one-time accomplishment. It's actually a lifetime commitment that requires constant maintenance and care, both at home (through brushing and flossing) and with a trusted dentist like the ones at Dolfield Dental of Owings Mills. Dr. Milner offer a variety of prevention-based services that are designed to not only catch damage and decay at their earliest stages but help you avoid them in the first place over the years. Contact our Owings Mills, MD location today to schedule appointments for the whole family.
Dental Check-Ups & Teeth Cleanings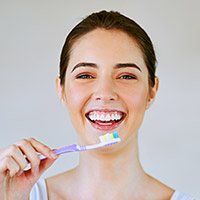 Children and adults alike should be attending at least two checkups and cleanings every calendar year, even if their daily brushing and flossing record is stellar. Why? Because dental problems can develop subtly and out of sight in ways that untrained eyes won't notice. By visiting our practice at regular intervals, you give our team a chance to discover these concerns before they're able to cause significant damage to your smile and your overall quality of life.
Children's Dentistry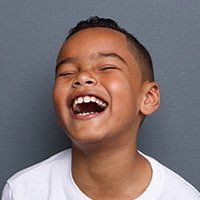 The experiences a young child has at the dentist's office early on can influence their feelings about oral health care for the rest of their lives! That's why the Dolfield Dental of Owings Mills team works hard to create a positive and friendly atmosphere for every member of your family, especially the youngest ones. We offer several services that are ideal for helping growing smiles shine, including dental sealants, fluoride treatment, and more.
Dental Sealants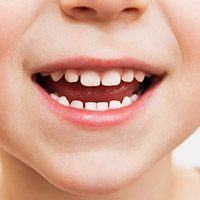 Your back teeth (the molars and premolars) are most likely to fall victim to cavities over time because of their hard-to-reach positions, especially in young children who are still learning how to brush and floss properly. Thankfully, our team can lend a helping hand with dental sealants. Sealants are made from a tough plastic-based substance that is painted directly onto the chewing surfaces and hardened in place. They create barriers that keep food particles and harmful bacteria from making a dangerous home in each tooth's pits and grooves. Dental sealants are easy to apply, comfortable, and 100% safe for young patients.
Periodontal Therapy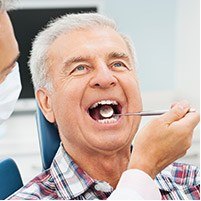 Do your gums regularly bleed after brushing and flossing? Does the tissue around your teeth look strangely red or swollen? These are clear symptoms that point towards the presence of periodontal (gum) disease, and they shouldn't be ignored. While this infection starts out small, it can quickly grow to threaten your smile and even your overall health. At Dolfield Dental of Owings Mills, our team performs periodontal screenings at every regular checkup and cleaning, and we offer effective therapy options like scaling and root planing and antibiotic therapy to reverse the damage done.
Nightguards for Bruxism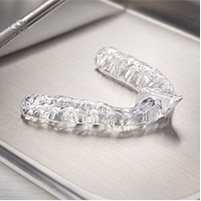 Bruxism (more commonly known as teeth grinding) is a widespread condition that can wreak havoc on your smile over time. Most patients experience the effects at night, which means that they constantly wake up with worn-down tooth enamel and jaw pain without understanding why. If we discover tell-tale signs of bruxism during your regular checkups, our doctors can recommend a custom-made nightguard. When worn, this appliance will create a strong barrier between the rows of teeth so that harmful contact is minimized.
Sportsguards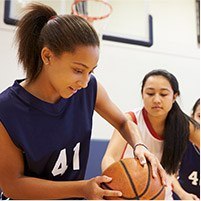 Are you or your child a seasoned athlete? In addition to helmets and kneepads, it's important for our patients to also invest in a quality sportsguard so that their smile is well-protected during the big game. We strongly recommend that you come to us for a custom-made model, as this device will be much more comfortable, durable, and flexible than the "one size fits all" option that you could find at any athletics store.
Oral Cancer Screening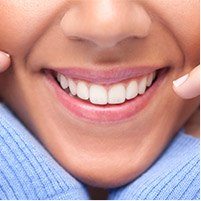 Did you know that on average, one person dies from oral cancer every hour? This is a sobering statistic and one that could be avoided if patients' symptoms were diagnosed at an earlier stage. That's why our doctors here in Owings Mills have made oral cancer screenings an essential part of every regular checkup. During this process, we will carefully scan your mouth for symptoms that could point to cancerous cells, such as strange crusts, slow-healing sores, and white/red spots. We will also help you take the next steps towards a full diagnosis and proper treatment right away if we discover anything that raises the alarm.
Fluoride Treatment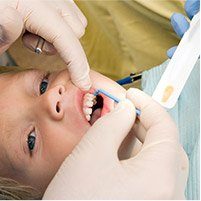 Fluoride is a natural mineral that most communities here in the United States add to their water supplies. This is because countless studies over time have shown that regular exposure to fluoride actually has positive effects on ongoing oral health, such as stronger tooth enamel and fewer cavities than people who go without this exposure. If you and your family aren't fans of tap water, though, our team can also provide professional fluoride treatments here at Dolfield Dental of Owings Mills so that you can still reap these valuable benefits.