Advanced Dental Technology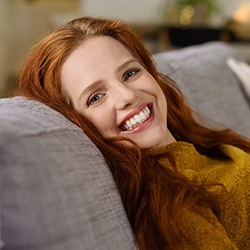 Here in Owings Mills, Dr. Milner and Dr. Horner enjoy staying up-to-date with the latest developments in the dental field so that their patients can have the most effective and comfortable care experiences possible. Our office features several modern touches that will go a long way towards helping you and your family smile brighter! Contact Dolfield Dental today to schedule a first visit, or if you have any questions our team can help you with.
Nitrous Oxide Sedation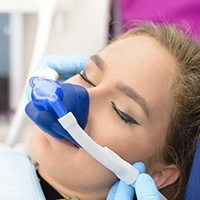 Nitrous oxide (also known as "laughing gas") is a safe and calming service that may benefit patients who suffer from anxiety or fear when facing an upcoming visit to the dentist's office. This type of sedation is administered through a mask that fits over your nose, and the relaxing effects should start after a few minutes of breathing it in. You'll remain conscious throughout your procedure, and the effects should wear off within minutes as well once the mask has been removed and you're out of the treatment chair – no downtime required!
Intraoral Camera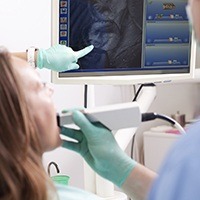 With the help of an intraoral camera, we can give patients personal tours of their very own smiles through our team's viewpoint. The process is simple – we'll place a camera-tipped wand in your mouth and start transmitting high-resolution images to our computer system. Then, these images are sent to a TV monitor in the room that's positioned for easy viewing. Our doctors will not only be able to view areas of concern much more closely, but also explain points of interest much more clearly to patients so that they can feel like a full partner in their journey towards a happier, healthier smile.
Digital X-Rays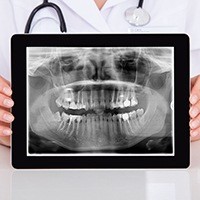 Digital X-rays are a welcome alternative to traditional film for several reasons, the biggest one being that our patients will be exposed to much less radiation during this process – up to 90% less, in fact! The radiographs are also available for review within seconds of capture, with no hours-long darkroom development or hazardous chemicals required. X-rays are a vital component of quality dental care because of their ability to show us vital information underneath the surface of your smile, and we're proud to be using this modern technology to great effect in Owings Mills.