Oral Appliance Therapy – Owings Mills, MD
The ProSomnus IA Provides a Better Night's Rest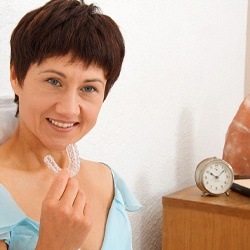 The principle behind using oral appliances as a sleep apnea therapy is simple: Reposition a patient's oral structures to allow for freer airflow. Beyond that ultimate goal, however, there are quite a few things dentists must consider when they are designing a plan to help someone conquer sleep apnea, including the specific appliance that will work best for them. At Dolfield Dental of Owings Mills, we have found that the ProSomnus IA offers outstanding results and a comfortable experience. On this page, you'll learn more about oral sleep appliance therapy in general and how the ProSomnus IA can help you say goodbye to sleep apnea.
Oral Appliance Therapy: The Basics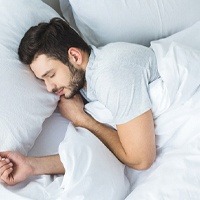 In most cases, the devices used in oral appliance therapy are mandibular advancement devices (MADs). As their name implies, their primary purpose is to move the lower jaw forward in order to open the airway. They typically look like a mouthguard that you would wear for sports. They close over the upper and lower dental arches and gently reposition the oral structures. MADs are usually adjustable so a dentist can tweak a patient's treatment as needed to produce the best results possible.
Oral appliance therapy has a number of advantages over CPAP machines. Oral sleep appliances:
Are small
Are silent
Do not try out the lips
Are easy to travel with
Do not have a bunch of wires and tubes that might get tangled
ProSomnus IA: A Remarkable Device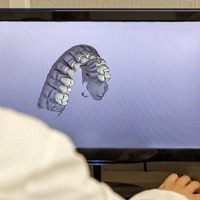 The ProSomnus IA is a standout amongst oral sleep appliances. Some of its most notable features include:
The device has several customizable features that your dentist can use to tailor your treatment to your unique needs.
Metal-free hooks. Many oral sleep appliances have metal attachments, which may cause issues for patients with metal sensitivities. The ProSomnus IA is metal-free.
Precision-made. Advanced CAD/CAM technology provides the data for designing the ProSomnus IA to accommodate each patient's unique needs.
The ProSomnus IA manufacturing process ensures the highest level of patient comfort possible.
Easy preparation. If you decide to begin oral appliance therapy, it is easy for your dentist to start designing your device. A digital scan captures the dimensions of your teeth and jaw — no need to fuss with messy traditional dental impressions!
Getting the Most Out of The ProSomnus IA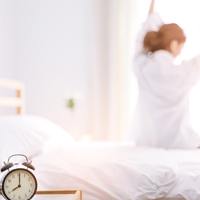 After your ProSomnus arrives in our office, we'll coach you on how to wear it and how to keep it clean and fresh. Then, you can go off and start enjoying its benefits! It might take you several nights before you get used to wearing your ProSomnus IA. However, it is important that you stick to the treatment plan. If you experience any serious discomfort while wearing your device, get in touch with us so we can help you.
Be sure to attend any and all recommended follow-up appointments with our team so we can adjust your device as necessary. Eventually, we may ask you to undergo a second sleep study while you are wearing your appliance so we can gain a clear understanding of the treatment's effectiveness. Ideally, this sleep study should that you experience five or fewer apnea-related events each hour (which is considered normal and healthy).
Are you ready to find out if the ProSomnus IA is right for you? Contact our team to schedule your consultation.