September 10, 2018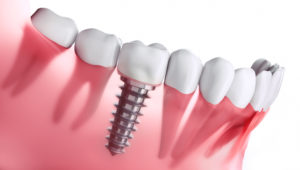 Medical science has known about the dangers of smoking since the early 1960s. But recent studies show that people who have seen an implant dentist have even more reasons to kick the habit. You see, not only does smoking put you at risk for cancer and heart disease, it can also cause your dental implants to fail. The only way to avoid this problem is to stop smoking. The best time to do this is now, before cigarettes take a further toll on your health.
A Time Bomb in Your Mouth Waiting to Go Off
Every cigarette you smoke exposes your mouth, teeth and gums to a number of deadly compounds. Researchers have found more than 7000 dangerous chemicals in cigarette smoke. Of these, at least 70 are known causes of cancer.
Some people think of cigarettes as primarily a threat to the lungs. However, these dangerous products also pose serious risks to your teeth, gums and jaw. Here's why:
Smoking curtails your body's production of saliva, encouraging the growth of harmful mouthborne germs.
Smoking weakens your immune system, crippling your body's ability to fight off the bacteria that cause tooth decay and gum disease.
Smoking exposes the tissues inside your mouth to thousands of toxic substances. Having a cigarette is like putting a time bomb in your mouth and waiting for to go off.
To understand how smoking causes dental implant failure, remember that implants fuse with your body soon after placement. Anything that affects your health also affects them. Smoking attacks the bones and tissues that make up your mouth and jaw. It's like digging a hole underneath the foundation that supports your home. Eventually, everything that depends on the underlying support structure will collapse.
In some cases, a dentist may be able to repair the damage caused by implant failure. But this in turn requires that your jaw have sufficient amounts of strong, healthy bone. Smoking erodes these bones, making implant replacement expensive and uncomfortable.
Here's the bottom line: smoking is one of the worst things you can do to your body. The time to quit is now, before the problem gets any worse.
What about Other Forms of Tobacco?
Some people think that chewing tobacco, snuff and cigars pose less risks to personal health than cigarettes. But this is a dangerous misconception. All tobacco products pose devastating risks to your health. None of them are safe.
The good news is that there are more ways to kick the habit than ever before. Ask your dentist or regular physician about medications that can help you to manage withdrawal symptoms. You can also join a smoking cessation support group, see a private counselor or just ask family and friends to give you plenty of moral and emotional support.
Dental implants are a smart investment, one which offers long-term benefits for both your self-confidence and your overall health. Don't let tobacco rob you of these advantages. Let today be the day you quit smoking for good. You'll look back on this decision with a healthy smile and a deep, cleansing breath of sweet freedom.
About the Author
Dr. Mark Horner is a graduate of the University of Maryland School of Dentistry. He has been serving the people of Owings Mills in private practice since 2008. You can reach his office online or by calling
No Comments »
No comments yet.
RSS feed for comments on this post. TrackBack URL
Leave a comment