September 26, 2018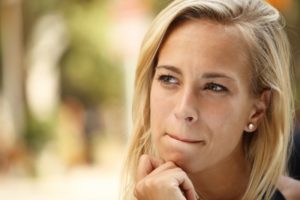 If you feel like everything seems to be "cookie-cutter" these days, and you desire to have a more personal interaction with your dentist, then don't be dismayed. There's a dentist near you who believes in treating patients on an individual basis and not as a number. Read on to learn how Dr. Milner and the staff at Dolfield Dental make patients feel like family!
Finding a Dentist – A Tough Task?
For many people, finding a new dentist they can trust their oral care to can a daunting endeavor. One way to make the process easier is to identify what you're looking for in a professional. What type of disposition should he or she have? What type of experience do you desire to have while visiting? By asking these types of questions of yourself, you'll be better equipped to find the clinician who's just right for you.
The Dolfield Dental Experience
Dr. Milner brings a level of competency and empathy to his dental practice that patients gravitate to. Here are some of the intangibles you'll discover at Dolfield Dental:
Open Communication – One of the best ways to quiet any anxieties you may have about visiting a dentist is to have open communication. Dr. Milner takes the time to explain each treatment procedure to his patients. Additionally, he gives tips for improving oral health.
A Relaxed Environment – If you don't like feeling rushed when you visit your dentist, then you'll enjoy the experience at Dolfield Dental because you'll receive care in a calm and relaxed environment.
High-Quality Care – One of the keys to trusting your dentist is knowing that the care you receive will be competent and precise. Dr. Milner ensures this by taking a tedious approach to every procedure.
A Partnership Approach – Finally, you can feel secure in knowing that only the necessary treatment protocols will be recommended for you. Furthermore, if you aren't comfortable with a suggested treatment, there will be no pressure to follow through.
Building Long-Term Relationships
Dr. Milner and the staff at Dolfield Dental build long-term relationships with patients by taking an "old-fashioned" approach to dentistry. The ethos is that every patient matters, and the highest standards for providing care are kept at the forefront of every interaction.
To experience the high-quality care offered at Dolfield Dental, reach out to schedule a consultation today, and you'll soon be saying, "I found the perfect dentist near me!"
About the Author
Dr. Jacob Milner earned his dental degree from the University of Maryland Dental School and has since remained dedicated to providing his patients with the highest quality of care. Along with providing expert service, Dr. Milner places emphasis on building lasting relationships with his patients. He offers competent and comprehensive care at Dolfield Dental, and he can be reached for more information through his website.
No Comments »
No comments yet.
RSS feed for comments on this post. TrackBack URL
Leave a comment