December 13, 2018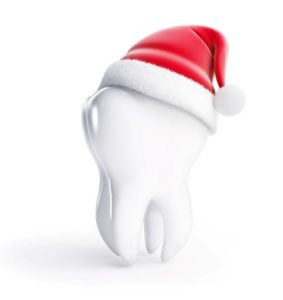 Following a few flu season tips can help to keep you healthy throughout the winter months. This includes taking care of your teeth and gums, since they are your body's first line of defense against infection.
Our Top Five Tips for Flu Season
Some of these tips you may have heard before. Others may sound new to you. All of them can help you to stand strong against winter's onslaught. Here they are:
Remember to brush your teeth. This will help to minimize the presence of harmful bacteria in your body. A good rule of thumb is to spend at least two minutes brushing your teeth, and do so at least two times a day. Brushing after each meal is better. You should also floss at least once per day.
Drink lots of liquids, especially water. Did you know that saliva plays an important role in helping your body to fight off infection? It's true. That's why dry mouth can increase your risks of falling prey to infection. You can help tilt the odds in your favor by drinking plenty of liquids, especially soup, water, and fruit juices with no added sugar.
Replace your toothbrush. A toothbrush with worn bristles is not only less effective at cleaning your teeth, it can also harbor disease-causing bacteria. Dentists recommend replacing your toothbrush every 2 to 3 months or as soon as you notice the bristles beginning to wear or fray.
Remember to gargle with salt water. Gargling is a good habit for anyone to practice. Adding a tablespoon of salt to a glass of warm water makes it all the more effective, by giving the solution germ-fighting properties.
Stick with sugar-free cold and flu medicines. Over-the-counter formulas can help to ease cold and flu symptoms while you're on the road to recovery. But avoid products with sugar, as these can promote tooth decay. If you must use a product with sugar, then you should brush or rinse after each dose. If the medication is acidic, wait a half hour or so after the dose before you brush. This will give your teeth enamel a chance to harden.
Why You Should See Your Dentist This Winter Season
Winter can be a hectic time of year for all of us, what with holiday activities and inclement weather.  Still, it's not the time of year to neglect your oral health. Here is why you should make an appointment to see your dentist before spring of 2019 rolls around:
To start the new year on the right note. Making sure your mouth, teeth, and gums are in good health will allow you to focus on other things as 2019 goes forward.
To catch possible symptoms of serious illnesses. Dental care is about more than preventing cavities. Your dentist is trained to spot potentially life-threatening conditions, such as oral cancer, when they're in the earliest stages, allowing prompt treatment that can make all the difference in the long term.
To learn other winter season health tips. Your dentist has lots of other information about staying healthy, not only during winter but all year round – much more than we could cover in a single blog post. Ask him or her for added tips on this important topic during your next appointment.
Winter will be with us for a few months yet. Taking a few minutes to safeguard your oral health will help you to make it through the season in fine shape. There's no better way to get a head start on a great 2019.
About the Author
Dr. Mark Horner has been practicing dentistry for more than 30 years. A graduate of the University of Maryland Dental School. He devotes much of his spare time to keeping his skills sharp through continuing education. You can reach his office online or by calling (410) 902-4110.
No Comments »
No comments yet.
RSS feed for comments on this post.
Leave a comment