December 13, 2018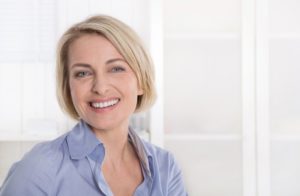 The holidays are that special time of year when we treat ourselves to a few extra indulgences; and that's the way it should be. But all that celebrating can lead to a terrible toothache down the road if we overdo things. That's why we offer these timely tips from a dentist on enjoying your festivities while keeping your teeth and gums in top shape.
How to Keep Those Sweets from Leaving a Sour Taste in Your Mouth
What could be better than a slice of cheesecake, cup of hot cocoa, or batch of fresh-baked cookies with a big glass of milk? It's these kind of delicious desserts that make the holiday season so much sweeter; so enjoy yourself. But follow these tooth-smart tips while you're at it:
Remember the 2 x 2 rule. You should brush at least two minutes at a time, and do so at least two times a day. This is good advice, not only during the holidays but at any time of year. This will help to keep cavity-causing bacteria at bay while you're enjoying your indulgences.
Drink plenty of water or other liquids. Dry mouth is more than an annoyance. It can increase your chances for dental problems, since saliva plays an important role in maintaining your oral health. Staying hydrated is a great way to not only protect your teeth and gums but your entire body.
Stay away from sticky stuff. Sweets are fine as occasional treats. But sticky items like candy apples or caramel popcorn can do double damage to your dental health. That's because they adhere to your enamel and find their way into the spaces between your teeth, giving safe harbor to decay-causing germs. Limit your consumption of these items or substitute healthier alternatives instead.
Eat your treats as part of your main meal. Taking a bite of rhubarb pie along a bite of your roast beef is better for your teeth than waiting until the end of the meal to give yourself a dessert overload. It helps to minimize the amount of sugar in your mouth at any one time.
Limit your consumption of simple starches. Many people don't know that starchy items, like pretzels and potato chips, can have much the same effect as sugary foods when it comes to your dental health. Both sugars and starches give cavity-causing bacteria the raw fuel they need to do their dirty work. Keep this in mind when choosing your holiday snacks.
Start the new year with a dental appointment. Scheduling your next dentist visit during or right after the holidays is a great way to welcome 2019. If you're asking yourself, "where can I find a dentist near me," then check online or ask friends or family to recommend a provider near you.
By all means, treat yourself this holiday season. Just remember to do it in a way that your teeth and gums will appreciate. There's no better gift you can give yourself at this special time of year.
About the Author
Dr. Jacob Milner brings a special focus to his dental practice, having served a wide range of patients during his education and internship. His training and expertise gives him the ability to treat people of all ages, from young children to seniors. You can reach his office online or by calling (410) 902-4110.
No Comments »
No comments yet.
RSS feed for comments on this post. TrackBack URL
Leave a comment