January 22, 2019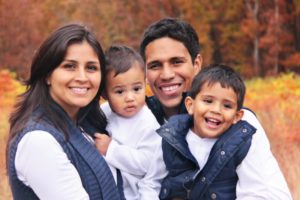 It's the start of a new year, and the excitement is contagious. You're busy making plans on how you can capitalize on the positive and hopeful energy, with the objective of making the next 12 months the best ever. Still, though, it's important to not forget about your oral health. Read on to learn how visiting your dentist for preventive care can help to maximize your benefits!
Why Preventive Care is So Important
Visiting your dentist for cleanings and examinations falls under the category of preventive care. The importance of these visits shouldn't be overlooked for several reasons:
They result in the removal of plaque and tartar that can eventually seep beneath the gumline and contribute to gum disease.
A preventive care visit also offers an educational component by allowing the patient an opportunity to ask both the dental hygienist and dentist important questions.
They allow the dentist to identify any developing problems and design a treatment plan to address them early.
To see the best results, these visits should be maintained on a six-month basis.
Why Now is the Time for Preventive Care
The start of the new year is the perfect time to get in for a visit because dental insurance companies will typically renew coverage at this time. That means that you can separate yourself from the majority of Americans who fail to maximize their benefits each year.
You'll also see financial results. For starters, preventive care visits are typically fully paid for. Then, by visiting regularly, you'll be preventing complex issues that can develop later on, which could leave you with greater out-of-pocket contributions and subject you to unnecessary pain.
Added Incentives for Parents to Schedule a Visit
If you're a parent of school-age children, this is especially an important time to schedule a visit. That's because your next appointment will be in the summer when your children are out of school. Thus, you won't have to worry about any unwanted absences and the pressure of having to squeeze a visit into a tight schedule.
By taking a more proactive approach to oral health in the new year, this is a chance for the entire family to make changes in the areas of dental and overall wellness.
Getting started is simple; it just requires you to reach out to your dentist's office to schedule the first visit. Once you take that initial step, you can rest assured that you'll be getting more from your dental insurance and the monthly investment you make into it!
About the Author
With an educational background that includes the treatment of both pediatric and elderly patients, Dr. Jacob Milner is able to provide the best in comprehensive care. He also takes pride in using the latest in dental technologies to ensure that his patients have the best experience possible. Dr. Milner provides a path to excellent oral health at Dolfield Dental, and he can be reached for more information through his website.
No Comments »
No comments yet.
RSS feed for comments on this post. TrackBack URL
Leave a comment