January 30, 2019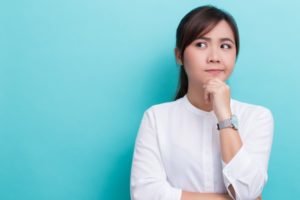 At the end of last year, did you sit down to write your goals for the upcoming 12 months? If your current aspirations don't include the improvement of your oral health, then it may be a good idea to reevaluate your list. As you read on, you'll learn why a new year, new smile should be high on your agenda and how receiving preventive care can make it happen!
The Value of Preventive Care
The simplest form of care you can receive from your dentist is also the most important. Preventive dentistry is the best way to ensure that you're able to enjoy the comfort of maintaining dental wellness instead of racing to treat conditions that could have been prevented.
One of the incentives to maintain these visits is that they are typically fully covered by your dental insurance, and they provide the best way to maximize your premiums. Here are some of the other benefits:
You'll receive a professional cleaning that will remove harmful plaque and tartar.
Your dentist will be able to spot any developing issues, which will spare you from pain and complex dental procedures later on.
Preventive care visits provide an opportunity for you to ask any questions you may have about your oral health or other procedures.
It's a great way to maintain the pleasing appearance of your smile.
Setting a New Trend in the New Year
By committing to improving your oral health in the new year, it's also an opportunity to chart a new path for better total wellness. That's because the mouth is the window to the health of the rest of the body.
By simply visiting your dentist every six months for preventive care, you will help to keep your teeth and gums in a healthy state. That means that the blood that flows from your mouth to the rest of your body will fortify your overall wellness instead of hindering it.
Getting Started is Easy
Many people are reluctant to visit a dentist after a hiatus because they're embarrassed about the state of their oral health. It must be remembered, though, that a delayed start is much better than not receiving care at all.
So to get on track with enjoying better oral health in the new year, reach out to a local dentist to schedule an initial visit. By taking this proactive step, you can feel comfortable that you'll enjoy a more pleasant new year!
About the Author
Since entering the dental field, Dr. Jacob Milner has been steadfast in his efforts to provide only the highest quality dental care. His vast training, which included the treatment of both pediatric and geriatric patients, allows him to comfortably and efficiently provide a wide array of services. Dr. Milner practices at Dolfield Dental, and he can be reached for more information through his website.
No Comments »
No comments yet.
RSS feed for comments on this post. TrackBack URL
Leave a comment