May 30, 2019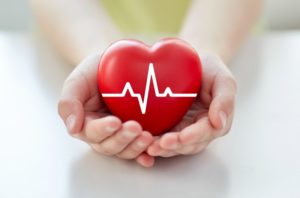 Gum disease is frightening enough on its own; the swelling, bleeding and threat of eventually losing teeth can make for an unpleasant experience, to say the least. But could it also be the sign of other problems as well? More and more, researchers are finding a possible link between infected gums and heart problems; here's what you need to know about this surprising connection.
What Do Studies Say About Gum Disease and Heart Disease?
Many studies have shown that those with a form of gum disease have a greater risk of suffering from heart-related diseases. According to Harvard, people with infected gums are two to three times more likely to have heart attacks or strokes. A direct causal link has yet to be confirmed, however.
How Are Gum Disease and Heart Disease Related?
What is the cause of this apparent correlation? Some researchers say the key is inflammation. In gum disease, bacteria infect the gums and cause them to become red and swollen. Since the gums are filled with blood vessels, inflammation could make it harder for blood to flow to the heart. Another idea is that the bacteria can enter the bloodstream and cause inflammation in other areas.
Another thing to consider is that there could be lifestyles or other health conditions that can simultaneously put you at greater risk for gum disease and heart disease. Smoking, for example, can increase the risk of infection in your gums while also damaging the arteries of the heart. Other shared risk factors include diabetes, obesity, stress, and age.
It's also possible that gum disease, while not being a direct cause of heart problems, could make existing issues worse.
Can Protecting My Gums Protect My Heart?
While it's not clear that preventing gum disease will also prevent heart problems, it is important to take care of your teeth and gums to prevent health issues such as infection and bone loss, which can impact your overall health. Be proactive with your oral health:
Brush twice a day with fluorinated toothpaste; it's also important to floss daily.
Avoid sugary foods such as candy that encourage the development of plaque; also stay away from acidic foods and drinks such as soda that weaken tooth enamel.
See your dentist at least twice a year for preventive checkups.
Don't smoke.
If you have any concerns about your oral health, call your dentist; in addition to keeping your teeth and mouth clean, they can check for mouth for other symptoms and advise you on treatment. Remember: taking care of your teeth could mean taking care of your entire body.
About the Author
At Dolfield Dental, Drs. Jacob Milner and R. Mark Horner combine their extensive training to give comfortable, high-quality care for patients. They use advanced technology such as intraoral cameras to provide quality preventive dental services such as periodontal therapy for gum disease. To make an appointment, visit their website or call (410) 902-4110.
No Comments »
No comments yet.
RSS feed for comments on this post. TrackBack URL
Leave a comment