January 4, 2020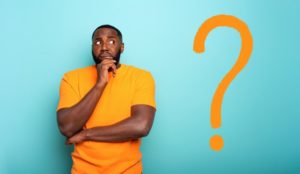 Countless articles you can find on the internet talk about dental implants like they can't be customized. However, this restorative procedure offers more options than you may have originally thought. When you visit your dentist for a consultation, they'll examine your facial and oral structure to determine whether you can benefit more from endosteal or subperiosteal implants. Read on to learn more about the difference between these two and which one you're a better candidate for.
How Do Implants Work?
Dental implants act to replace the missing roots of your teeth, which is a feature that no other restoration available to patients has to offer. By doing this, they're able to last longer and preserve your jawbone. Because they're made of titanium, they're biocompatible, which allows them to go through a natural process of osseointegration. During this period, the posts will fuse together with your jawbone, providing it with necessary stimulation to continue promoting growth instead of erosion.
What's The Difference Between Endosteal & Subperiosteal Implants?
During your consultation, you may hear your implant dentist mention the words "endosteal" or "subperiosteal." These are two different types of implants that each offer unique benefits for certain patients.
Endosteal
Endosteal implants are titanium screws or cylinders that are surgically placed into your jawbone. After fusing with it, they provide a strong foundation for bridges, crowns, or dentures to be secured to. Because they're located in the bone just like the roots of your teeth, they function and look identically to your natural pearly whites, allowing you to eat and speak without having to worry about shifting or slipping replacement teeth.
Subperiosteal
Subperiosteal implants are placed on top of the jawbone and directly below the gums. They're able to provide a more durable and stronger support system than traditional dentures and are a good option for patients who have suffered from tooth loss for awhile and have weakened jawbones. The implants still fuse with the jawbone through the process of osseointegration and anchor restorations in the same way endosteal implants do.
Who is a Good Candidate For Each Type of Implant?
From reading the descriptions above, you've probably gathered that patients who don't have a dense enough jawbone for endosteal implant placement can benefit from subperiosteal implants. Patients who have been missing teeth for awhile may have suffered jawbone deterioration, which may not make them a good candidate for endosteal implants. Fortunately, subperiosteal ones offer similar support, strength, and aesthetic, allowing patients to reap all of the benefits of endosteal implants without putting the success of the procedure at risk.
If you'd like to learn what type of dental implants are the best option for your unique situation, don't hesitate to ask your implant dentist during your consultation. Both types of implants can restore and preserve your smile, improving your quality of life. They also offer a variety of unique benefits that are unmatched by traditional tooth-replacement options.
About the Author
Dr. Mark Horner has been restoring the appearance and function of his patients' smiles for decades using the latest technology and techniques. He is an active member of multiple professional organizations, including the American Dental Association and Maryland State Dental Association. He also regularly attends continuing education courses to stay up-to-date with the latest advancements in his field so he can provide his patients with the highest quality of care. For questions or to schedule a consultation for dental implants, visit Dolfield Dental's website or call 410-902-4110.
No Comments »
No comments yet.
RSS feed for comments on this post. TrackBack URL
Leave a comment